Le mariage de Jade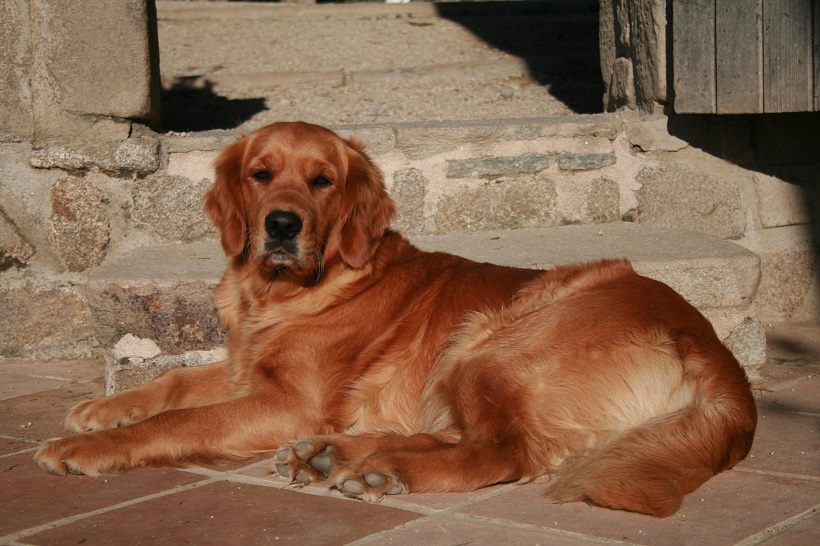 Le mariage de Jade est prévu au mois de février !
Les bébés de Yoyo et The Laird
Première sortie au grand air ...une petite brise...un beau soleil ...Un mois pour les Loustics !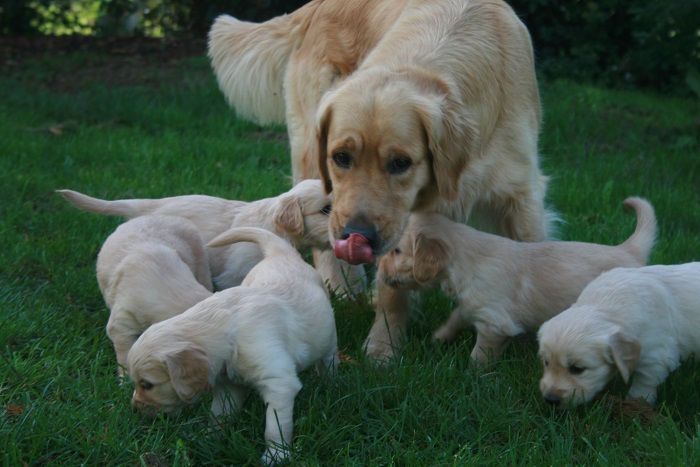 Yoyo une super maman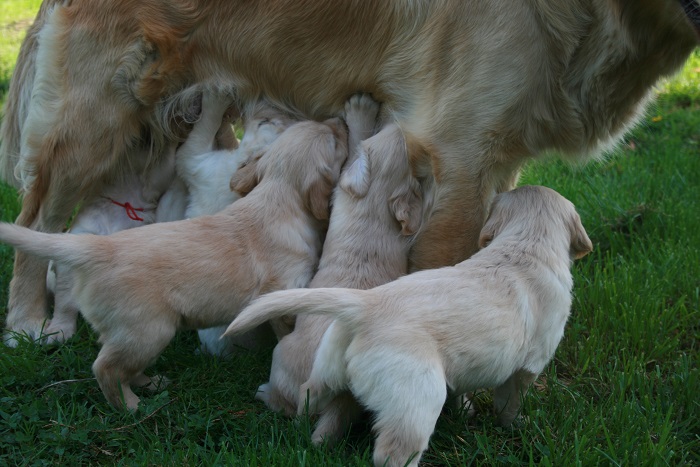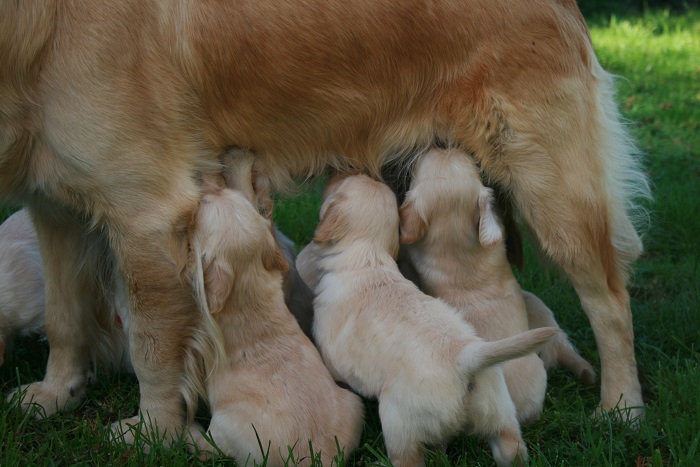 Après une bonne tétée Yoyo confie ses bébés à sa copine Pippa !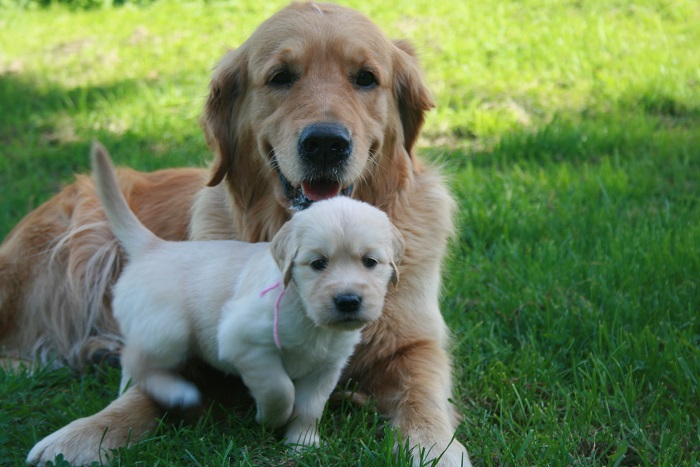 Pippa prend son rôle très au sérieux , une sacrée responsabilité !!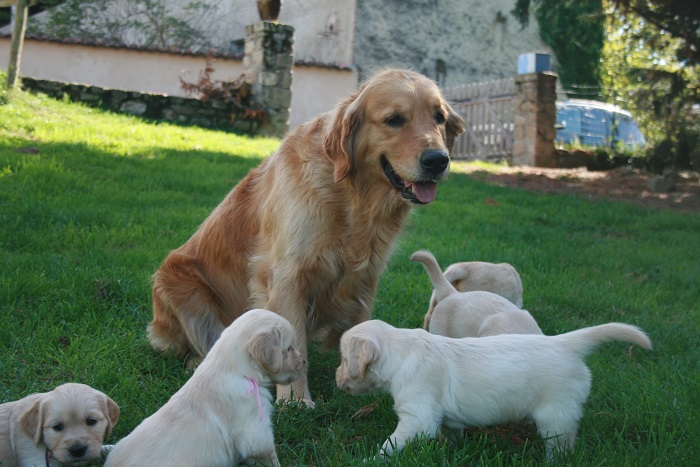 Trop fière notre Pippa !!!!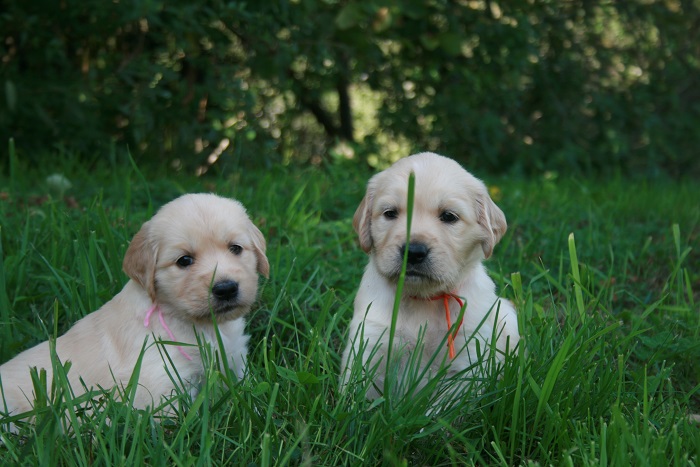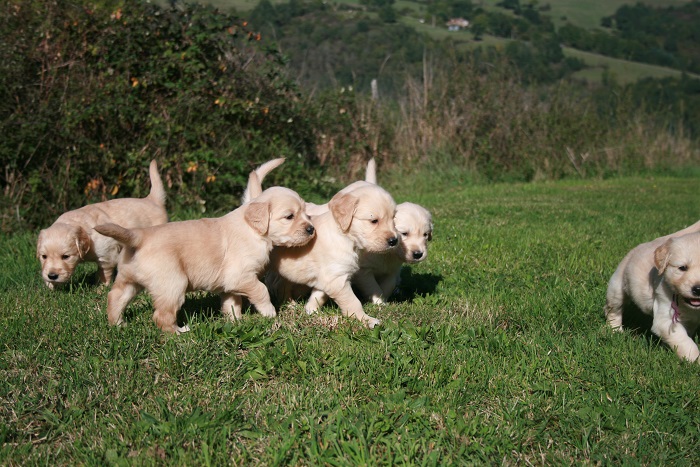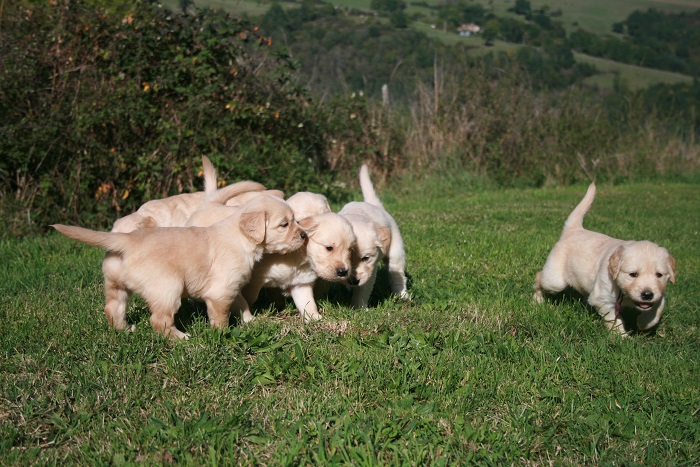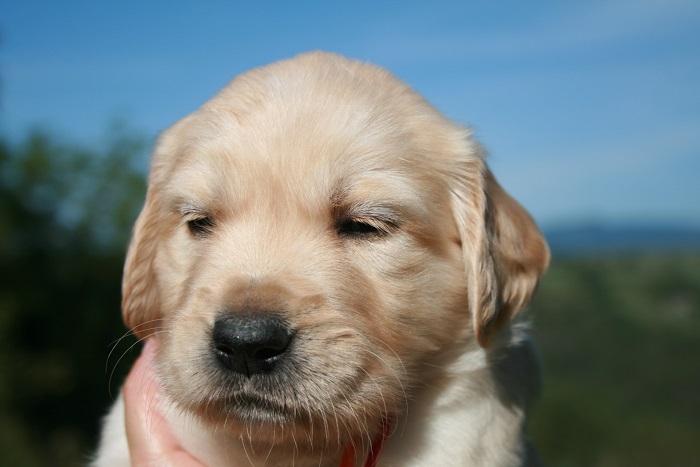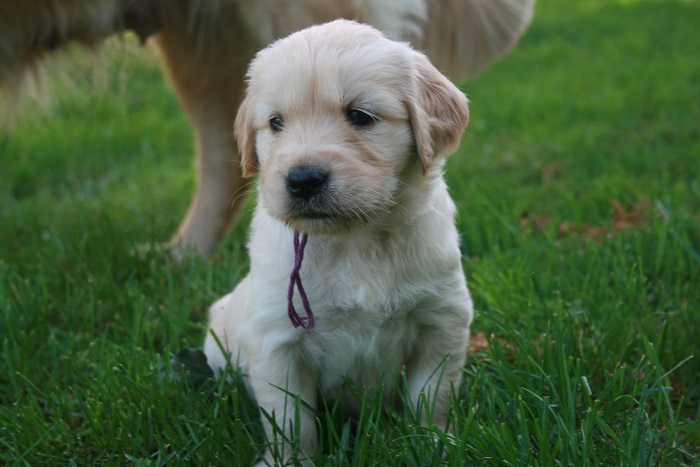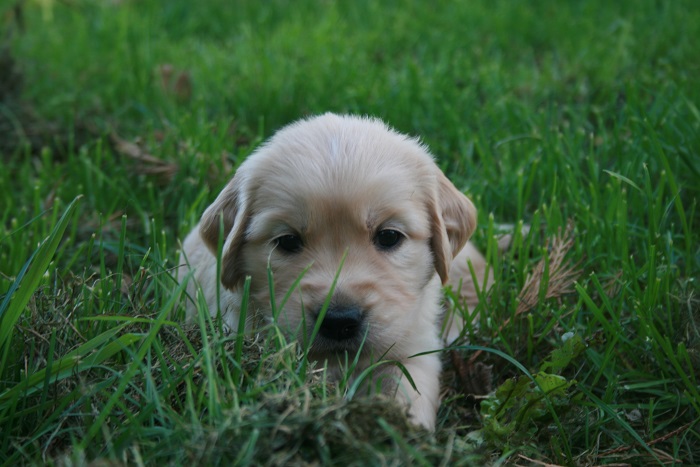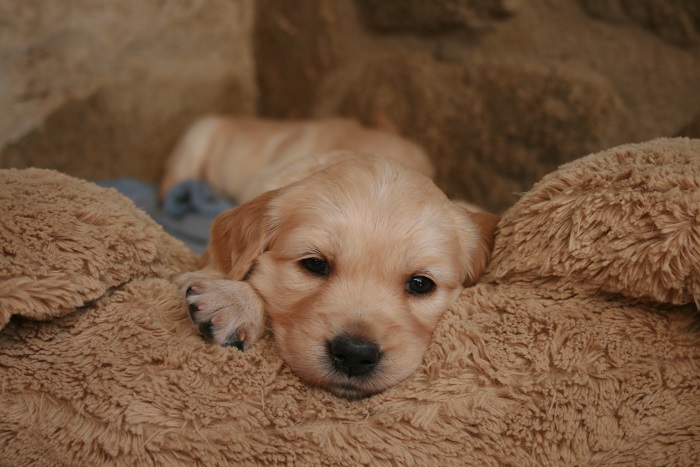 Bien fatiguant cette première sortie ...
Bientôt 3 semaines ...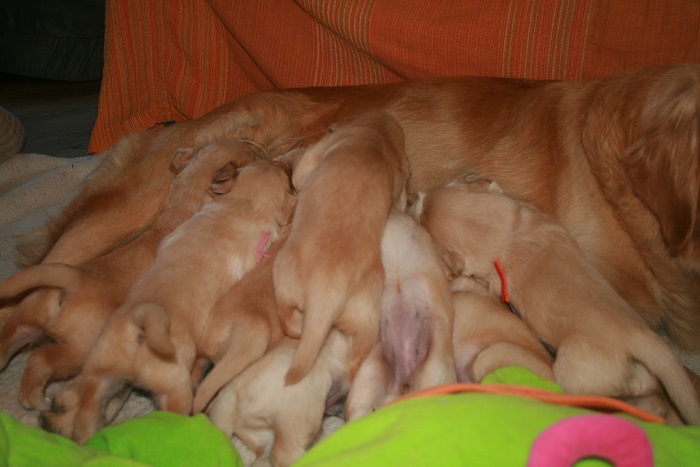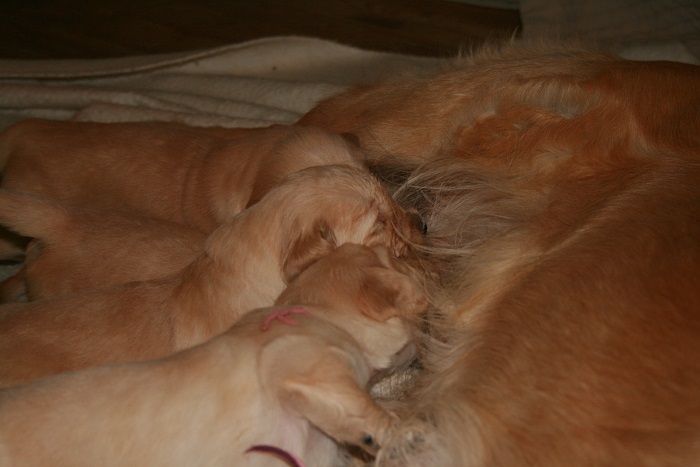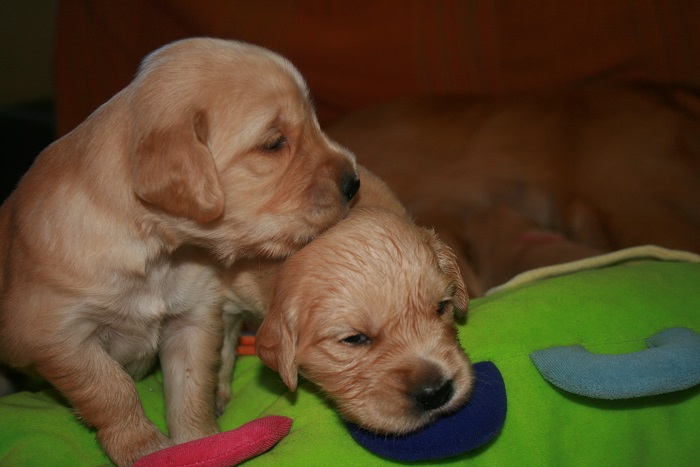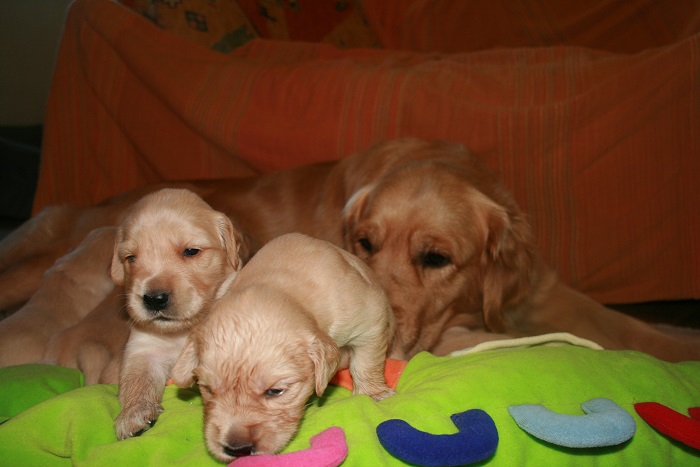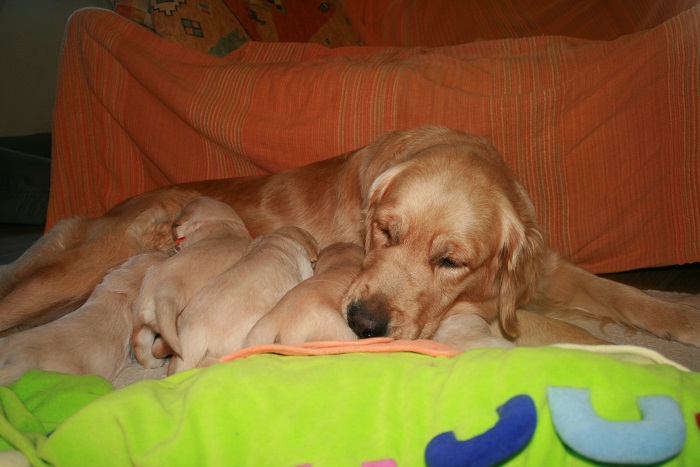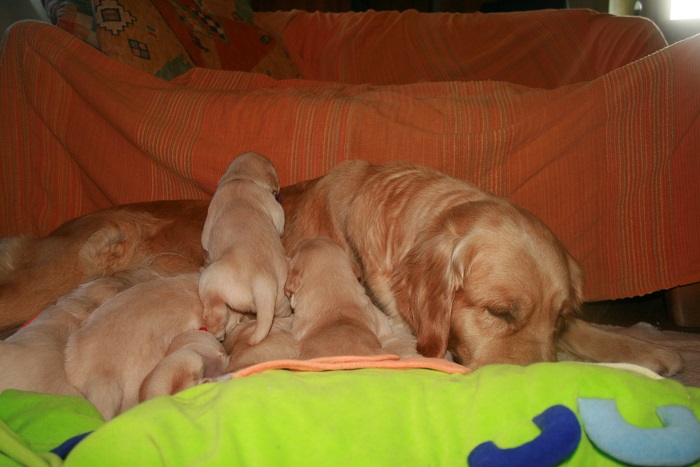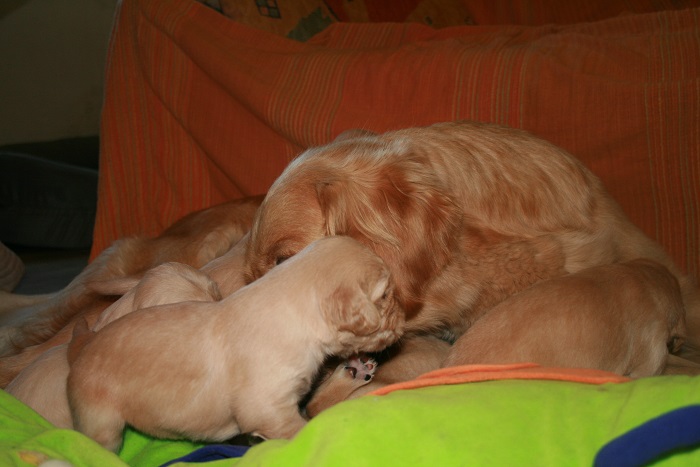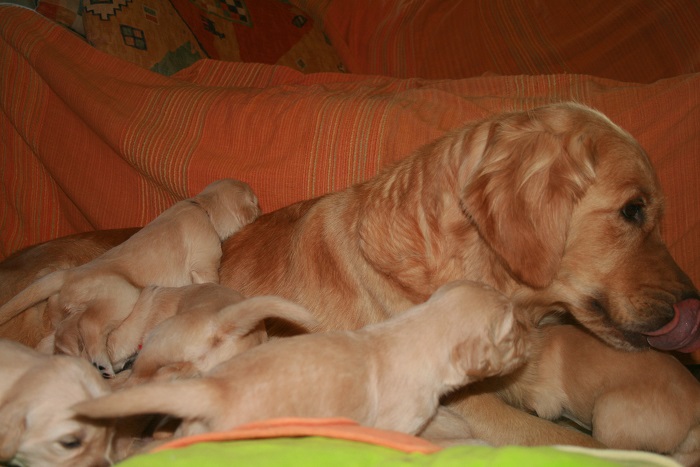 La naissance ...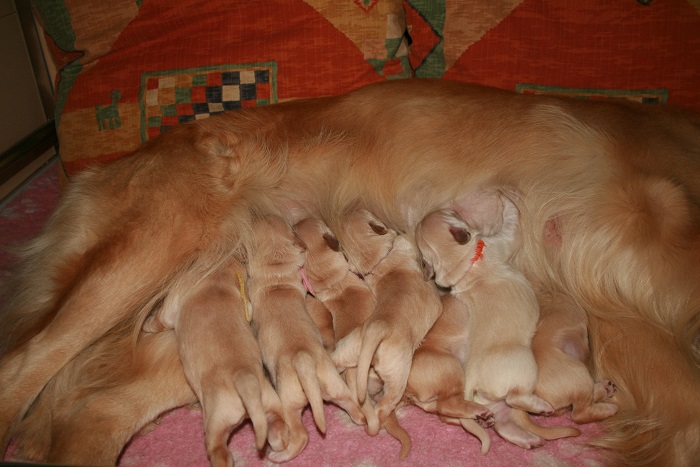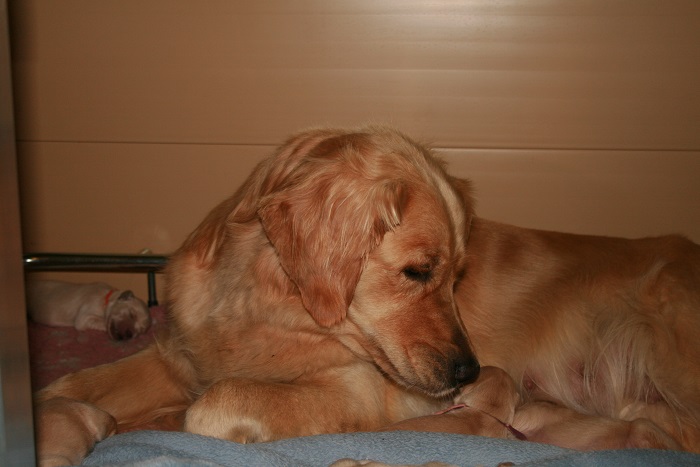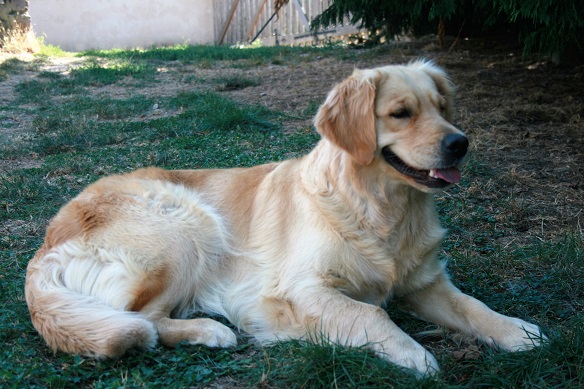 Pour voir davantage de photos de Yoyo , Cliquez sur sa photo !
Leurs petits sont nés à la fin du mois d'août
Vous pouvez visiter le site du beau papa The Laird : Golden Retievers Hareswith
INT CH Amilone The Laird to Hareswith

"The Laird"

Tenfield Sea Biscuit SGWC

Eng. CH. Ninell Harrington at Millgreen

Tenfield Silver Gull

Amilone Betty Boop RCC, KCSBN, PAT dog

Eng. Ch Trewater Made To Measure J.W. 4CC's 1 Res. CC S.G.W.C. 3 BOB Ch. Shows

Amilone Sea Pearl

Irrésistible Folie du Pays Sauvage

"Yoyo"

CH Chinnordale Skydiver

CH Captain Finn at Steval

CH Ousevale Obsession with Chinnordale

Douce Folie du Pays Sauvage

CH Royal Crest Gold-n Kingdom Sky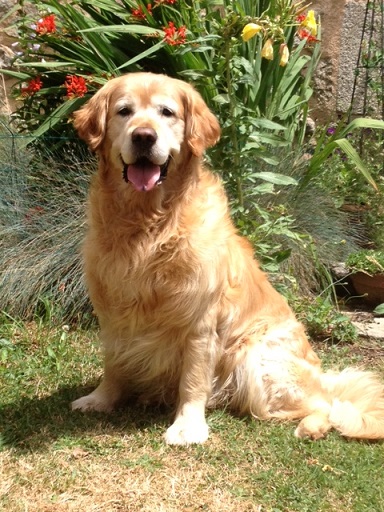 Le papa The Laird 9 ans ...https://www.youtube.com/watch?v=FDGV6noP9Nw
Les bébés de Pippa et Pépino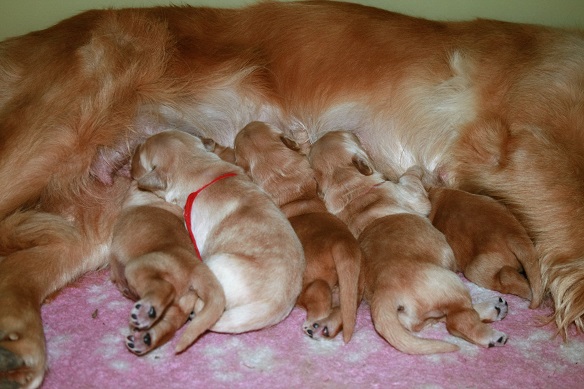 Pippa et Pépino sont heureux de vous annoncer la naissance de leurs 5 bébés !!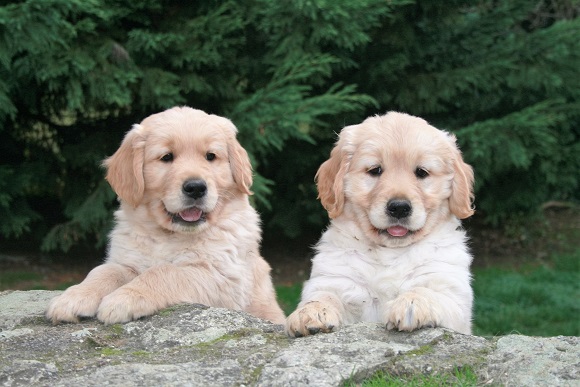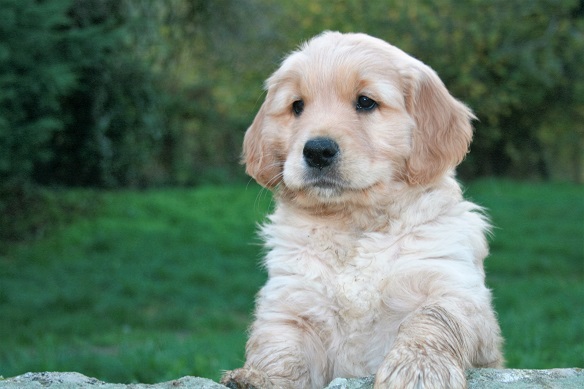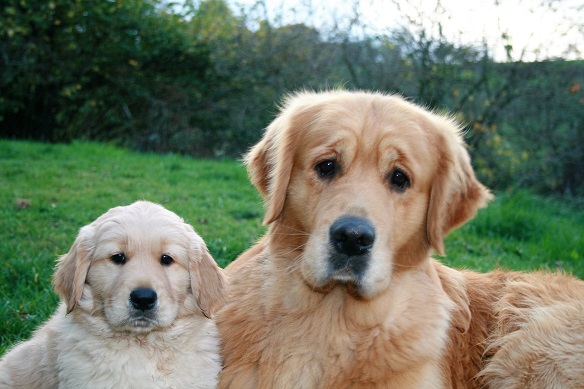 Avec papa Pépino...
Avec maman Pippa ...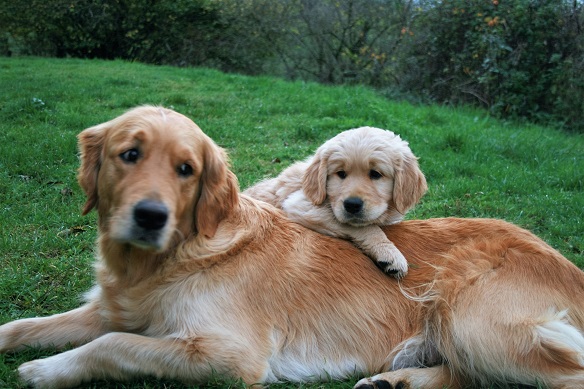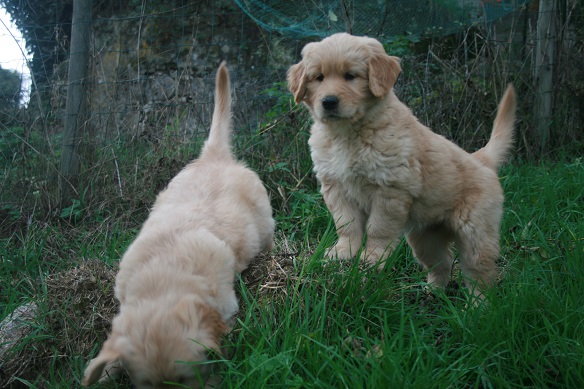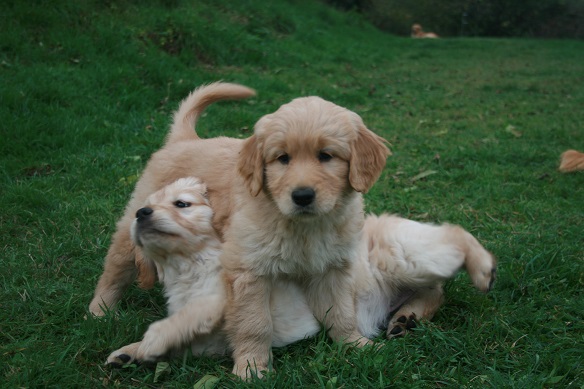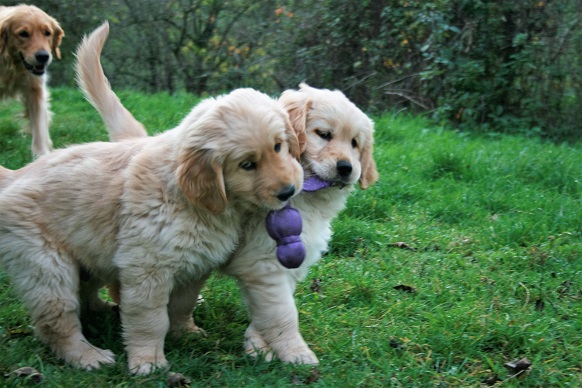 Selvaggia Della Val d'Aveto

"Bella-Pippa"

Oscar To Denver

Ch. Dreamylake Day and Night

Lulu' c'est Moi

CH It, Swiss,Int, C.I.E. Dontcryformeargentina

Ch. Double Willow Dragon Fly

Ch. Double Willow Rossina Dell'Aveto

Hourikhan du Pays Sauvage

"Pépino"

Royal Crest Gold-n Double Eagle

CH Summit Royal Crest Dexas Gold

CH Just Jasmine for Royal Crest Endelwoodouri

Douce Folie du Pays Sauvage

Salomé du Pays Sauvage

CH Royal Crest Gold-n Kingdom Sky
Musique : Nouys (nouys@free.fr)